Midsommarnattsdrom Ballet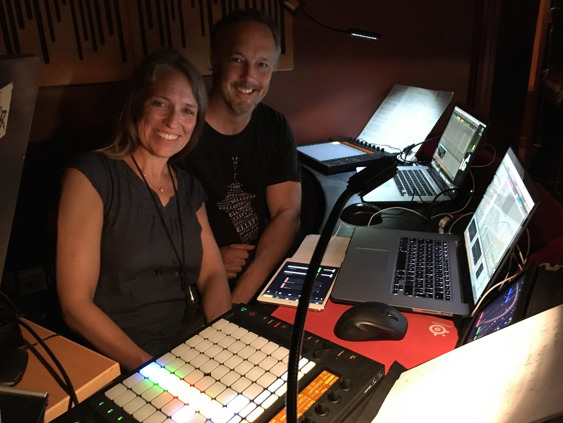 Lately we've been focusing on music for the scene, working as laptop musicians designing sound in realtime in the dance performance Midsummer Night's Dream (Alexander Ekmans Midsommarnattsdrom) with the Royal Ballet at Stockholm Opera.
Great Harlem-based Swedish composer Mikael Karlsson's music was performed by Dahlkvist string quartet, pianist Henrik Mawe, percussionist Niklas Brommare and the outstanding singer Anna von Hausswolff and Grobe music (Roger Bergstrom and Maria Gronlund) as laptop musicians.
21 sold-out performances has now been done before enthusiastic audiences and overwhelmed reviewers and it has been filmed by French production company Bel Air with upcoming broadcast on SVT. The great mind behind it all, choreographer Alexander Ekman ("The Zlatan of the dance world" according to DN) is now heading to Paris to stage his spectacular ballet A Swan Lake - set in water(!) at the Paris Opera.