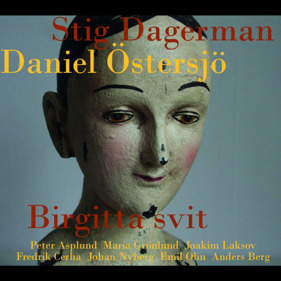 "One of this year's finest folk jazz records" according to Lira Musikmagasin.

"Trumpeter Peter Asplund is responsible for a couple of really expressive parts. Also vocalist Maria Gronlund has a significant part, both as an arranger and as a harmony singer with an appealing voice... provided with a sweet voice and first rate vocal capaciblities."

Daniel Östersjö's beautiful album Birgittasvit, with his compositions to Swedish poet Stig Dagerman's lyrics was released in October and has received good reviews.